This year has been more amazing than I could imagine. I moved back to the Cincinnati area in July of '08, and after not living here for a number of years I was nervous about "starting from scratch" with a new area & my photography business. Tulsa had been good to me and I was hesitant to leave that great
referral
base. I crossed my fingers and hoped for the best.
I should have known. The
Tri
-State area houses amazing people.
I am SO
grateful
for each and every one of my clients from this year. YOU are the reason this year has been so great, and the reason I am so excited about years to come. The "word of mouth" business that I have received from each of you literally makes me choke up, and I'm just so honored that not only would you trust me in capturing one of the most important days of your life, but that you would tell your friends to do the same.
From the bottom of my heart... Thank you. (...I'm totally crying. Good Lord, I'm a sap.)
A VERY special thank you to my wedding clients whom I've spent the most time with over emails, coffee, engagement sessions & wedding days. Here's to you.
....................................
The very first couple I met with when I moved back to
Cincy
was Britni & Petey. Oddly enough, they also ended up being my first wedding of 2009. They had a beautiful January wedding in Dayton which I had so much fun shooting. Since then, I have also photographed their maternity photos (
YAH
!) and soon will be photographing their brand new baby girl, Daisy! ...and a big congrats that it's ALMOST your one year anniversary!
Horray
!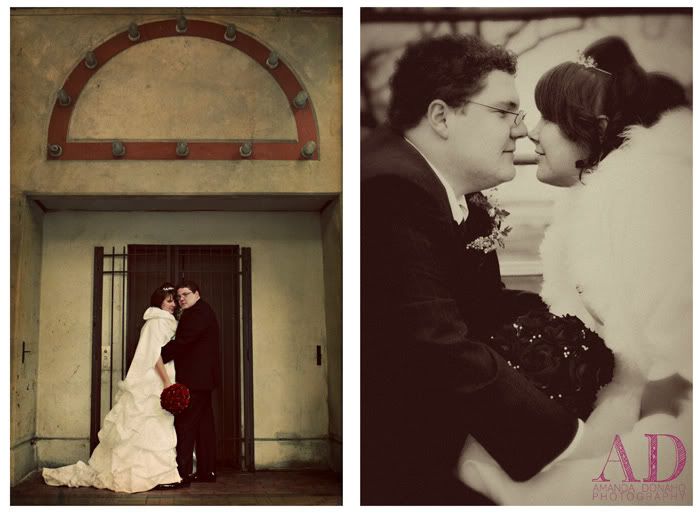 Carolyn & Aaron are such a REAL couple. From our first meeting I felt completely relaxed with them because they are such down to earth people. Their Dayton wedding was in May, and was the perfect wedding to start my busy wedding season with.... A great bridal party (complete with Aaron's hilarious brothers) and an awesome couple. You guys just plain rock.
Oh,
Kaliegh
& Jason! I still believe
Kaleigh
picked their wedding location just for ME :) This was SUCH a gorgeous wedding. Holy cow.
Kaleigh
was
ridiculously
beautiful & matched her vintage location (
Veraestau
) perfectly. I have really (really!) enjoyed getting to know both
Kaleigh
& Jason better, and am SUPER stoked that they're expecting! Expect more
appearances
on the blog from this little family in the Spring... and one of their bridesmaids wedding, next year!
Funky & super fun. That sums up Dawn & Josh.
Dawn also works in the wedding industry & went above & beyond with her wedding. It was AWESOME. Super creative details, bright bold colors, a beautiful couple, and the whole thing went down in an old
church converted to an art gallery
. Check & Mark. Fabulous.
Amy & Tom... Okay, Amy & HOBBS (as his groomsmen chuckled when I called him anything but) had a perfectly romantic wedding in Dayton. Amy looked like a princess and Tom was glad to be her prince. They're an adorable couple and had the perfect day.
Tracey & Jason are such gentle spirits... They ooze genuine care & concern for others, and are head over heals in love. No really... It was intense! Each couple has a particular thing that I always remember about their day... For them, it was the look in their eyes as they read their vows to each other. I've never seen anything like it. Just beautiful.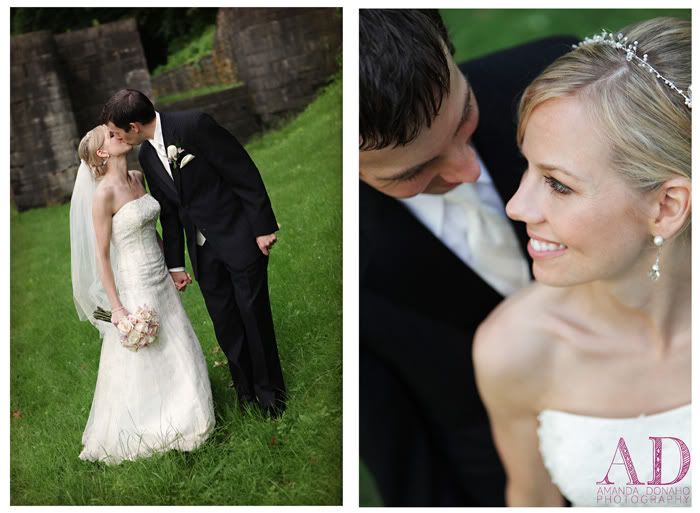 Mailynn
& Jeff are awesome. They're so awesome that they've subjected themselves to my crazy methods 3 times now (engagement session, wedding day, and trash the dress session...the photo on the left is from that session!) and have sent 2 or 3 couples to me who's weddings I'll be shooting next year. I've started to loose count. They're awesome. Awesome, awesome, awesome. I love you guys :)
I
loooooved
Autumn & Jeff's wedding day. Almost as much as I love them as a couple :) It was
absolutely
gorgeous, totally relaxed, and again at a beautiful location. Jeff is a sweet, gentle man and Autumn is a sweet,
feisty
(she's a police officer!), STUNNING woman. They're a PERFECT match for each other & I'm so so glad they found each other. (Speaking of, remember
THIS
post?
Kinni
is responsible for hooking them up! Way to go,
Kinni
!!)
Cara & Casey's wedding was a weekend adventure for me in the great state of
Wisconsin
. (I've since told Hayden that we should move someday to Lake Geneva, the area that they got married in, because I loved it so much!) Cara was a bridesmaid in a 2008 wedding & I was super pumped when she contacted me about shooting hers. I can't tell you how much I loved shooting this wedding. I stayed at a beautiful resort with them, was seated with their families during the reception, & laughed SO much with the whole bridal party. They treated me like family, and I am forever
grateful
to them for such a wonderful time. I love you guys!
Luke is the brother of my best friend, and Michelle was a bridesmaid in a wedding I photographed last year. Making the trip to Boston for their wedding was a no
brainer
. I've said it before, but I'll say it again. Michelle is THE sweetest woman I've ever met. There are a LOT of contenders out there, but she takes the cake. After meeting her parents, I understand why. I love both of these families so very much & was so honored to share in this wedding weekend with them.
Jeremey
is an old friend of mine from back in "the day".... I hadn't seen him for about 7 years until the day before his wedding. I was nervous to meet his bride to be, Michelle, because she pretty much needed to be perfect to be good enough for my
extraordinary
friend. Luckily, she was. Michelle &
Jeremey
tied the knot in Michigan on August 1st.... and are living happily ever after :)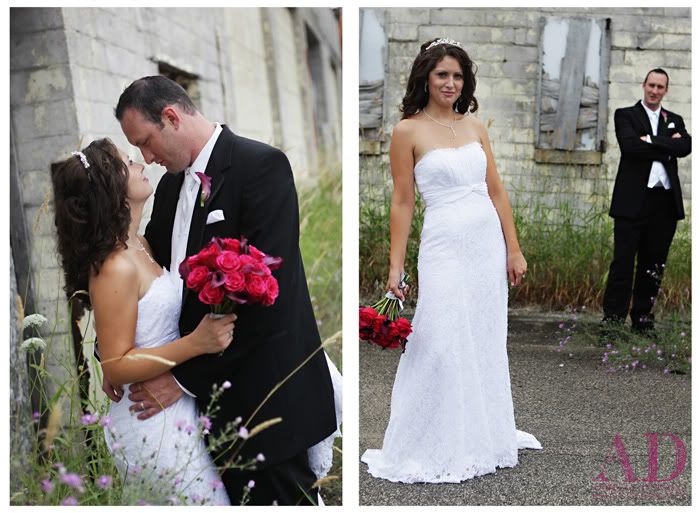 Kathleen & Luke might be one of the worlds most attractive couples. Seriously. Brad & Angelina who? Shooting these two during their engagement sessions & wedding day was a breeze and (drum roll) I know their MATERNITY photos will be too!
SOOO
excited about your new news & can not wait to see how adorable Kathleen is pregnant!
SO. MUCH. FUN. That pretty much sums up Stacey & Sam. They love to laugh, really enjoy life, and most importantly are totally in love. My favorite memory from their wedding day was the look on Sam's face when Stacey walked down the
aisle
. Wow. I can't wait to see what the future holds for these two!
I love love love Natalie & Adam. I teared up more times at this wedding than I can count. It was a day overflowing with emotions and was
absolutely
perfect. The perfect couple, perfect families, perfect weather. Perfect. ....and they're beautiful to boot :)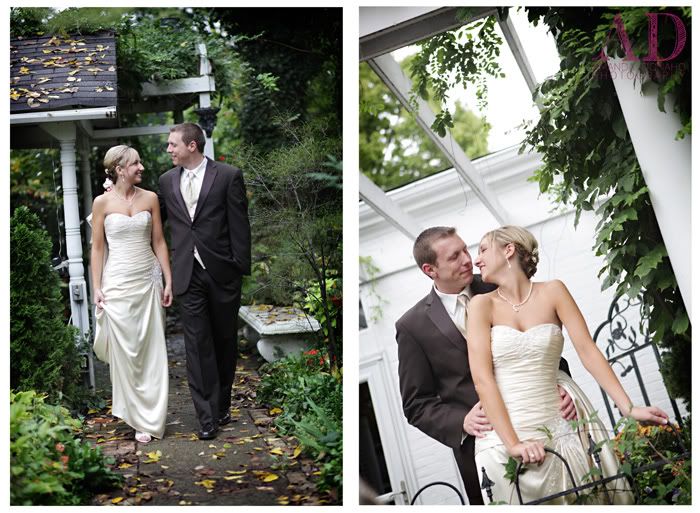 I remember writing on Kristen & Sam's blog that Kristen is like a breath of fresh air. Really, they both are. I had so so much fun with them during both their engagement session & wedding day & really hope we have the chance to shoot again someday. They have infectious laughs & know how to kick back & enjoy life.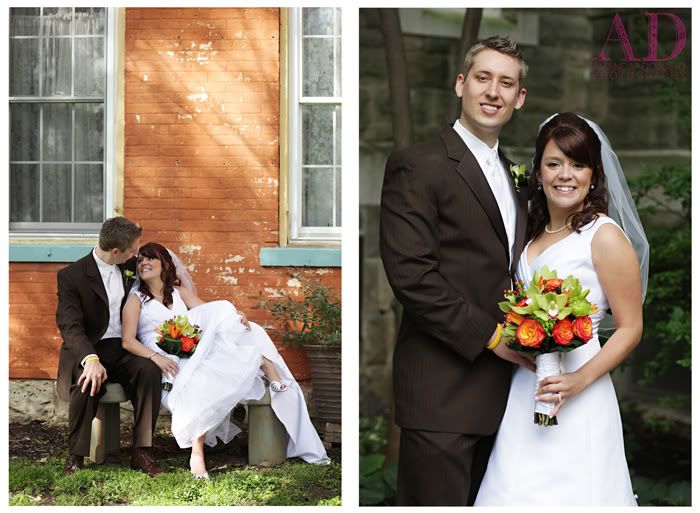 Christy
& Jason had a GORGEOUS October wedding. It was simple, classy, and stunning.
Christy
spent so much time on the details & it showed.... Such an elegant day with a vintage twist, and I loved everything about it and them.
Jessica is my sister-from-another-mother's sister in law. Confused? Basically, Jessica is my new family. :) I was beyond honored when she, a fellow photographer, asked me to photograph her wedding day. Jessica & Daniel are cute beyond words and had a beautiful fall wedding in northern Indiana. Again, another wedding with a fantastic bridal party & families. I love my job.
Deeann & Loyd were the winners of this years Wedding Giveaway that I did and I'm the one who got lucky! I met such amazing people, photographed beautiful details, and had an absolute blast. They opted to do a Day-After session since the sun was down by the time they saw each other during the ceremony, and I'm SO glad they did. These shots were from that day....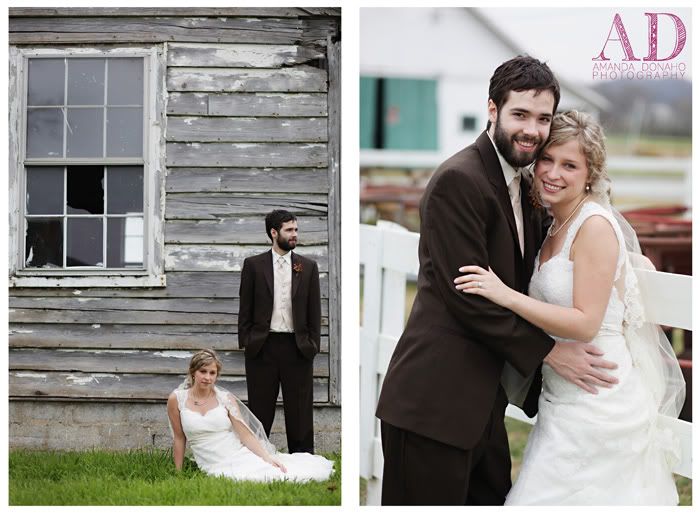 Finally,
Yeyin
& Steven. I just posted about them last night, but I shall say again how blessed I am to have met them.
Yeyin
is so so so sweet and compassionate and she & Steven make the perfect couple (I forgot to mention their wedding date marked 10 years of them being together! That's so awesome!) Thank you for making my last wedding of '09 so memorable!