Britni & Petey tied the knot on Saturday & I wanted to share a few "sneak-peeks" for them.....
They first met when they were mere children & have grown to become best friends & soulmates. Both of their families were so awesome and so close..... I've been known to cry through many ceremonies (yes, while I'm working) but to my surprise this time around it was the reception that had me in tears. They honored their family in so many cool ways & it was so touching. One of my favorite things about what I do is the relationship I develop with my clients... I really feel that my clients aren't just that, but by the end, they're my friends. I wish the two of you the VERY best in Florida.... I'll be thinking of you hanging on the beach while I'm up to my ears in snow :o)
Enjoy the photos!
I am a sucker for all things red.... And at this Christmas color themed wedding, it was everywhere! I was in heaven.....
Britni's final glance in the mirror.....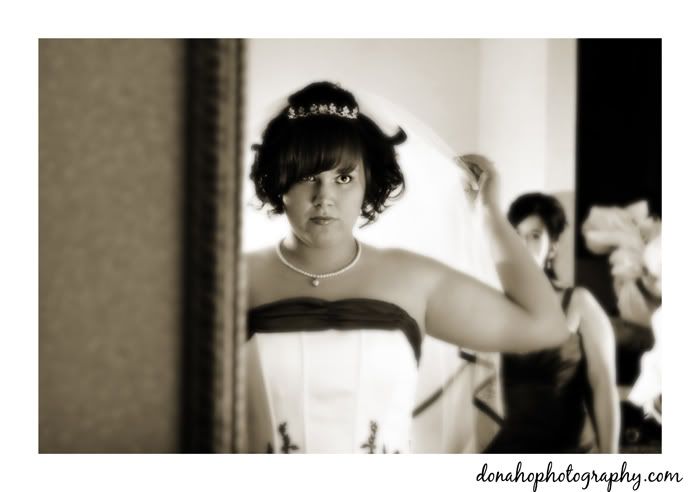 She looked absolutely brilliant!
While I mingled with the ladies, my rockin' second shooter, Christine, captured this shot of Petey & the guys....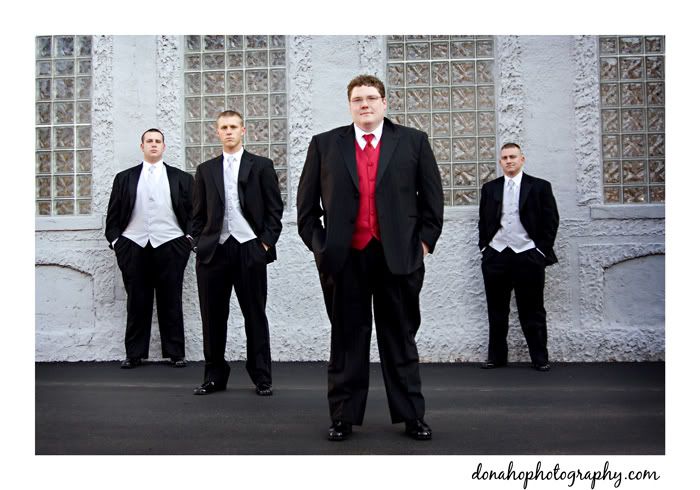 I had to utilize the beautiful Christmas trees at the church for some creative ring shots...
After the ceremony we headed to downtown Dayton for the really fun stuff!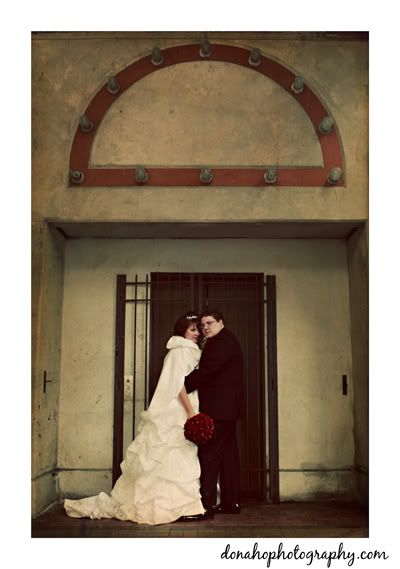 I'm in love with this sweet moment shared under the bleachers...
Mr & Mrs!
The reception was such a great time... I love this great laugh shared during the maid of honors speech.
Congrats, again you two!!! xoxo- Amanda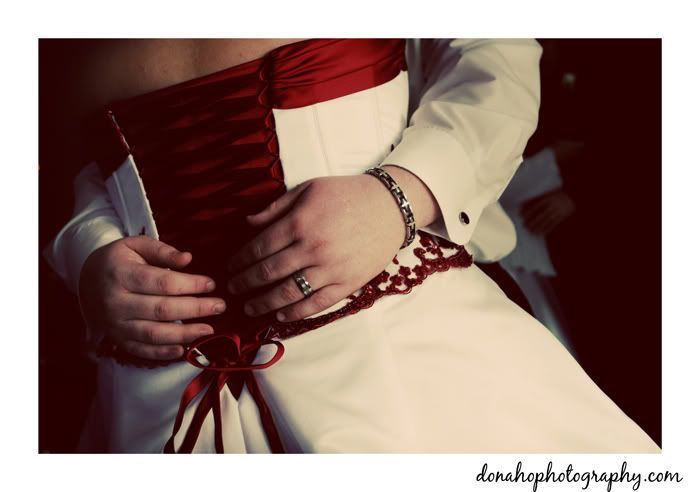 ****WARNING... BOUDOIR PHOTOS TO FOLLOW.... While these photos have been taken in a very tasteful manner, they do show skin, so if you don't want to see... don't scroll!!****
Okay, to end with a little somethin'-somethin' ..... Britni wanted to surprise Petey with an album of boudoir images of herself as his wedding gift! She is just stunning & Petey was sure to let me know (more than once!) how much he LOVED his gift! :o) Here's just a quick couple from that shoot...