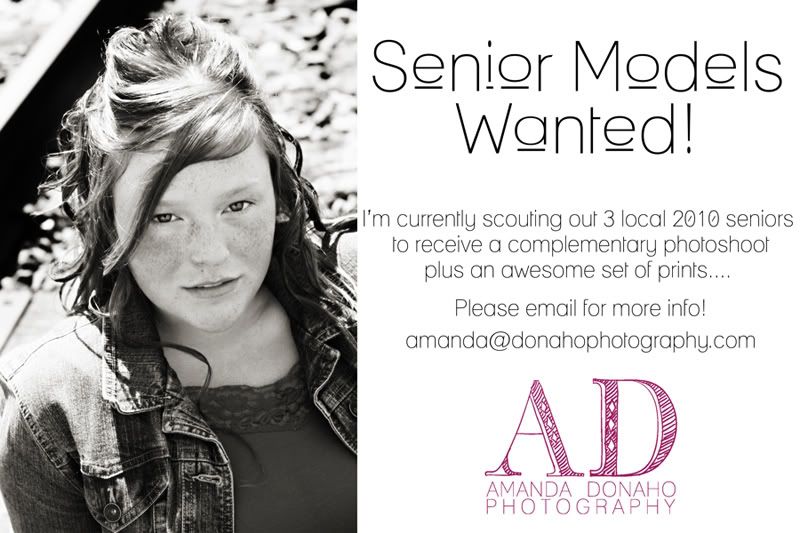 We're looking for 3 stylin'-seniors to become the face of Amanda Donaho Photography's 2010 Senior photography year!
3 lucky Cincinnati area students (guys or gals!) will receive a complementary senior photo session with yours truly, plus some awesome "business cards" that are personalized with YOUR photos & with our company website. The more cards you pass out to your friends at school who end up booking their session with us, the more free prints you will receive! All 3 models will also receive a free 8x10 of their favorite shot!
Email for more info on how to apply for our 2010 Senior Model Casting Call!
amanda@donahophotography.com