Earlier in the week I showed a "sneak peek" from Tracey & Jason's session (check below if you haven't seen it yet), but thought I'd blog more tonight!
I met up with Tracey & Jason last weekend for their engagement session in Dayton, Ohio! I haven't shot a ton in Dayton before, so it was fun to check out new places... there's alot of "grunge"... which I LOVE :o)
They're having an outdoor wedding this summer & I'm so excited for their big day... Stay tuned for those shots in a few months!

For now, here's a few more from their shoot... They're such a sweet couple, it was an awesome afternoon!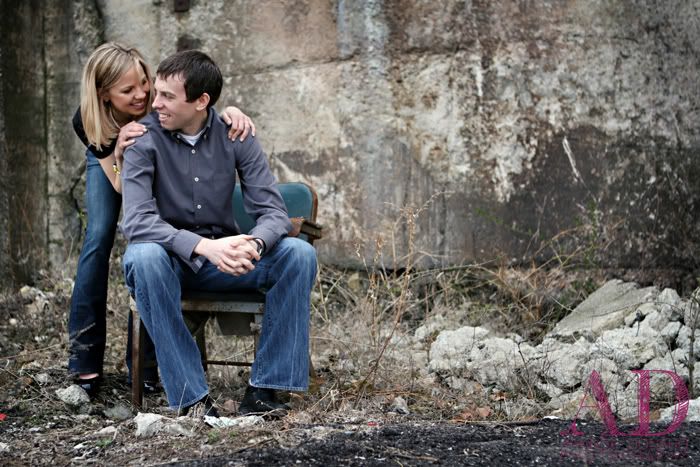 One thing I did remember about Dayton is seeing this bus there..... I've been dying to shoot by this bus for months!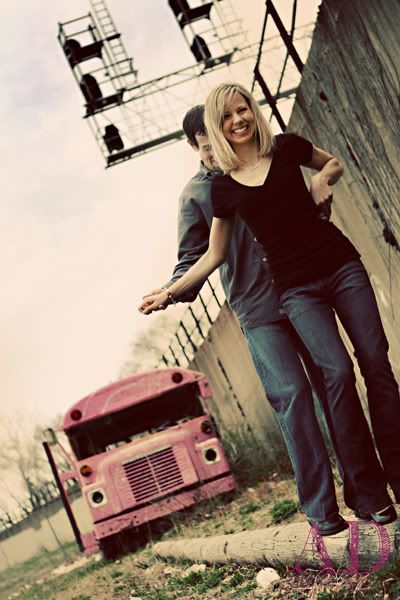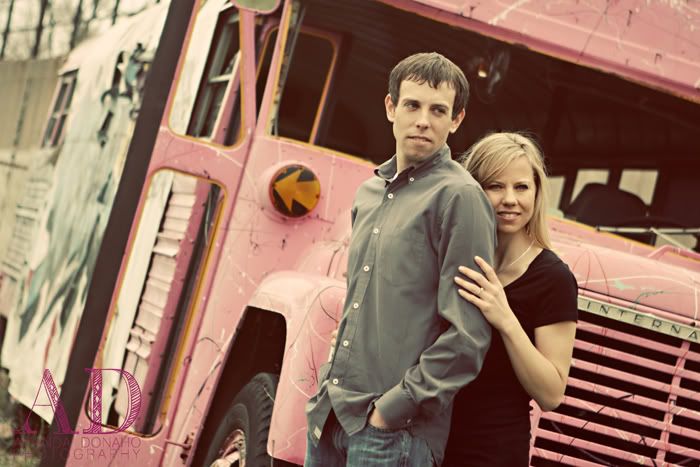 Wardrobe change!
Holy cow... those eyes! Jason's are equally as stunning...