That I am not. I think that folks who specialize in pet photography have the patience of a saint. Followed by child photographers. :)
Anyways, I had a senior session in Indiana yesterday & couldn't help but grab a quick shot of these two adorable puppies.... Meet Hampton & Penelope...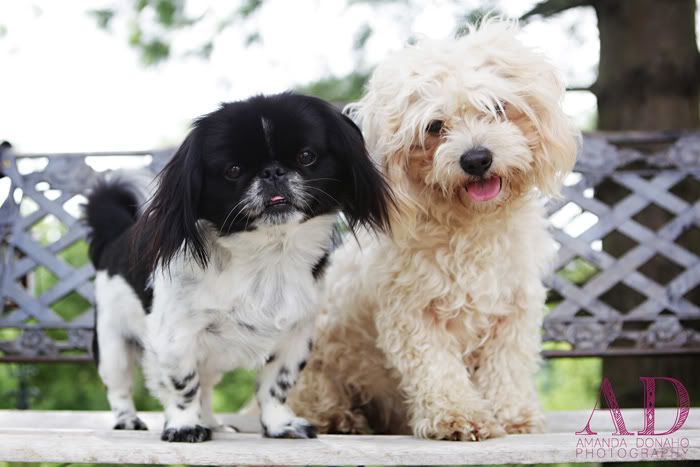 Check back within the next few days for a sneak peek of Christopher's awesome, outdoor, rugged senior session!