Hello blog readers! We returned home last night from our vacation with our friends and had a great time! I've been spending this morning getting caught up on emails & phone calls... and wanted to also post Heather & Bobby's sneak peek! Before we went out of town, I got together with them for their engagement session, and we did a little walk down memory lane.... If you've done an engagement session with me before, then you know that I like to make it a little more personal than just some cute shots, so when I heard where Heather & Bobby met & then were engaged, I knew we had to shoot there!

They met while with friends one evening inside of this bar at Newport on the levee.....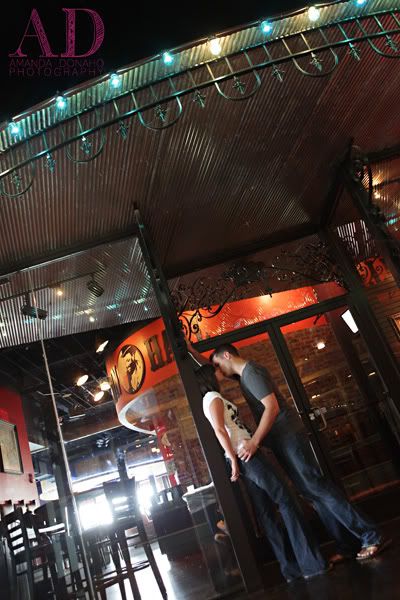 ...and the night that Bobby proposed to Heather, they were in a horse drawn carriage passing by the Cincinnati skyline...
Here's a few more shots from their session....