So, I'm going to forewarn you that I have super excellent exciting news to share with my fantastic husband tonight, so if I sound chipper than normal in this post... Well, that's why. :)
Last weekend I met up with the fantastically awesome (see what I mean?!) Haley & Matt for an engagement session at Cincinnati's beautiful
Ault Park
. I always try to get in the brains of my couples a little bit when we're chatting about locations for engagement sessions so when Haley mentioned that she volunteers at a local nature center, and then mentioned Ault Park, I knew we had a match. We dodged approximately 1.5 million brides & grooms who were also there on Saturday taking photos, and found some fun spots of our own instead of shooting in the "normal" Ault Park areas. I think the outcome is VERY Haley & Matt.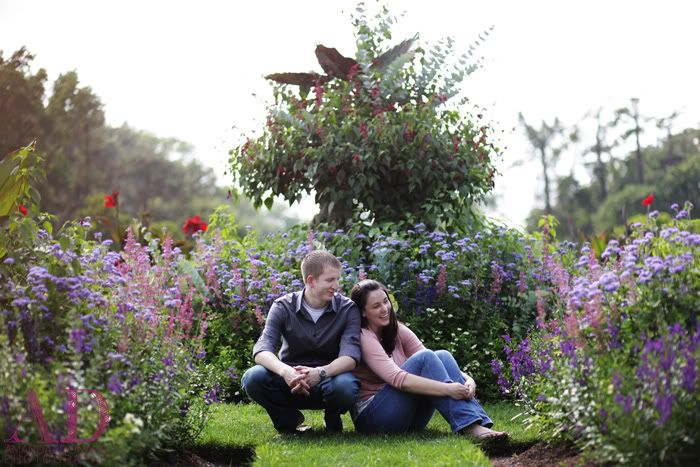 Two Words: Natural Beauty.
I love that this shot feels like you're seeing something you shouldn't. Is that a little Peeping-Tom-ish? Whatev'. I love it.
Check back in on Friday for the "Five on Friday" post which I have been neglecting as of late. I try to keep my sneak-peek blogs short & sweet, which means I often end up not posting lots of other favorites, so I think Friday I will post some random photos from recent different events.
If you haven't emailed everyone in your address book yet about the Wedding Photography Giveaway, please do so immediately! I kid, I kid. Really though, if you know of someone who could benefit from this, let them know & tune in August 27th to hear who is the winner! Total value of this giveaway packages is upwards of $2000, so it's my biggest giveaway yet!
For those of you who only read the "notes" stream of this blog on facebook, go here for the details of the giveaway: http://donahophotography.blogspot.com/2009/08/wedding-photography-giveaway.html