When I first met Jeff & Mailynn to chat about their wedding day, she asked about doing a Trash the Dress session. Any bride who's willing to indulge in a little TTD is a bride after my own heart. :)
We headed out last weekend to a few different locations to do some "trashing". Now, as I always like to mention when discussing TTD sessions, this does NOT mean you have to actually TRASH your dress. (I need to re-name these shoots actually... any ideas?!). Mailynn was able to use her beautiful dress for some awesome shots, and will still be able to clean her dress (thank the good Lord for dry-cleaners) and preserve it if she chooses. TTD sessions are whatever you want to make of them! The only requirement is that you work-it-out fashionista style, which Mailynn did PERFECTLY!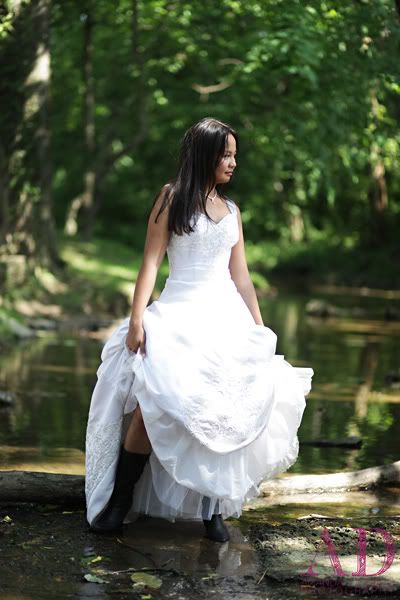 I don't think there are enough words in the English language to describe how much I love this next shot.... It's so Alice-in-Wonderland-ish. Mailynn, if you ever decide that you're done with your legs, can I have them? Hot.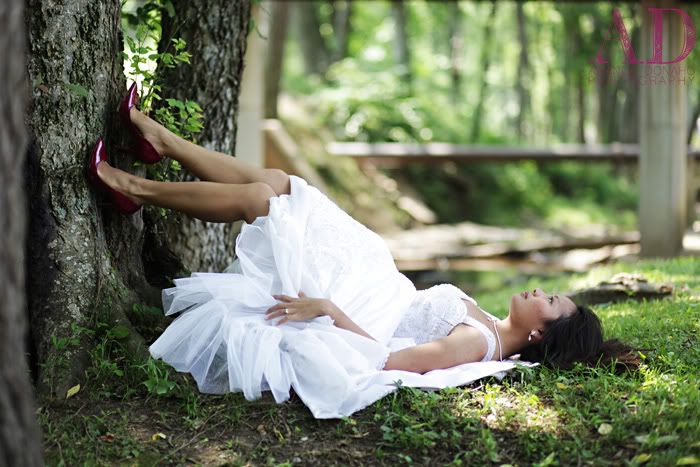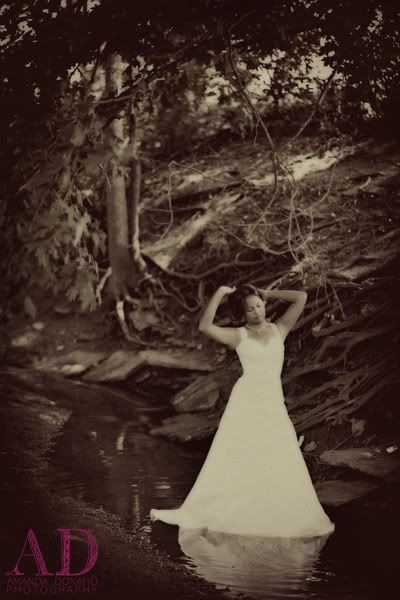 Jeff was kind enough to jump in at different times and join his new bride in some shots. I don't know much about ballroom dancing, but I have heard (on movies...) that the man is to "frame" his female dance partner, as if she is a picture & allow her to be shown off. I kept thinking of that during the shots that Jeff was in. He "framed" her in such a way that allowed her beauty to be shown off even more.