Last Saturday was another gloomy, cold day as I headed up to Miami University in Oxford for Carolyn & Aaron's E-session. Once again, another awesome couple that were warriors through the blistering winds. We worked with the elements instead of fighting them & I'm loving the golden warm fall results.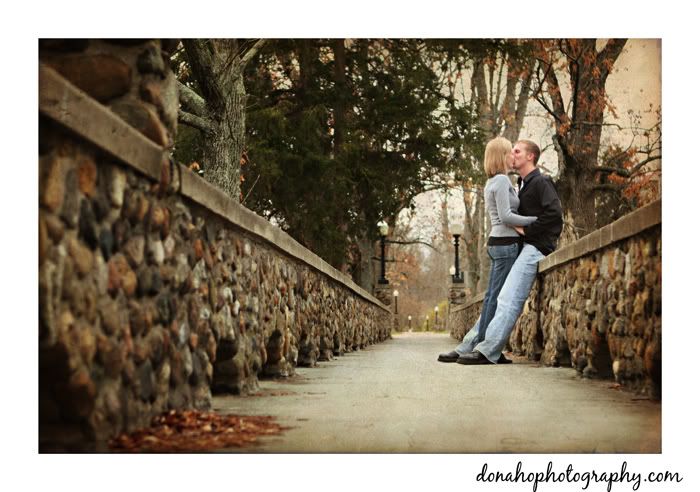 L.O.V.E. this shot..... Probably my favorite of the day... Carolyn is so beautiful!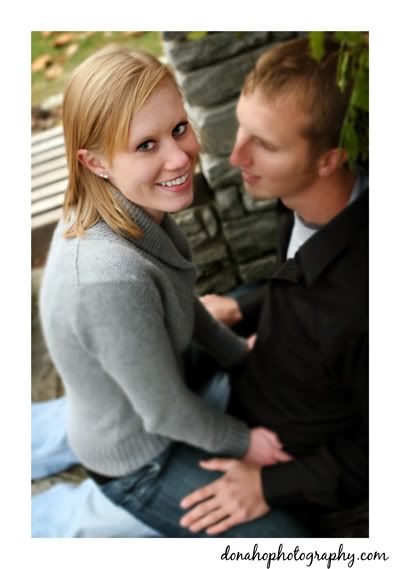 Congrats guys.... I can't wait to be there for your big day next year! (..and bravo to Carolyn for having all of the planning done already! Whew!)
This next part is just for Aaron.... Beware, these shots are slightly National Geographic......
As we were walking over to a garden for some shots, I gasped as I saw the largest bird I've seen in person outside of the zoo perched in a tree above us.... Aaron insisted that I take some shots with my "super sweet camera", so I obliged :o)