Amy & Tom (otherwise known as "Hobbs") tied the knot this past Saturday in Xenia, Ohio. It was such a beautiful day out... and an even more beautiful wedding!
The bridal party was so much fun, the parents were all so very sweet and Amy & Hobbs were super laid back. It couldn't have gone any better!
There's something about the shots of the bride getting ready that I just love... As I was thumbing through their photos, I got a little teary looking at all of the getting ready shots. All of Amy's closet friends, family & of course her mom, were there helping her prepare for what was about to be the most important day of her life. There's something really awesome in watching that.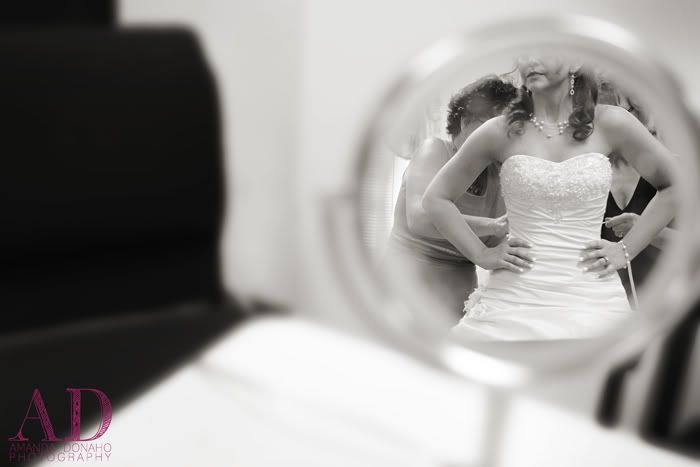 Amy & Hobbs opted to see each other before the ceremony to allow for quicker transition to their reception afterwards, but I wanted to be sure that they still had that "moment" together. With the sanctuary of the church empty and Tom at the front, Amy walked down the aisle to her groom. This is the first time he saw her in her dress, and Amy looking back to the family & friends peeking in the door to watch the big moment.
The beautiful ceremony was held at the
Dayton Ave Baptist Church
in, Xenia, Ohio
Hobbs, you're a stud.
Are you kidding me, Amy? Really. Could you BE any more stunning?!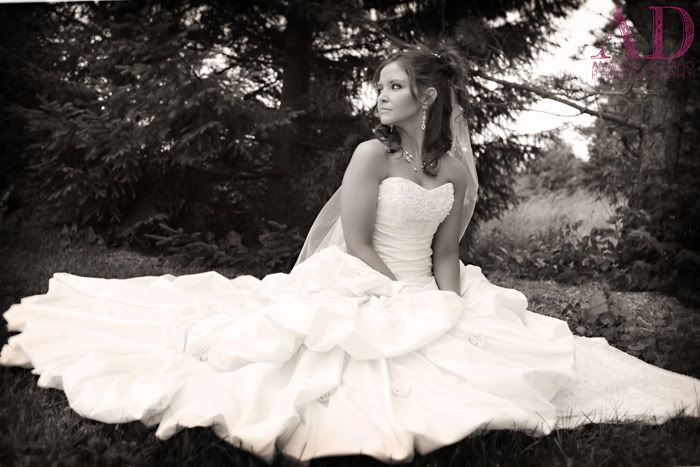 I'm pretty sure I said something along the lines of "That's Hot" after taking this next shot. Love it.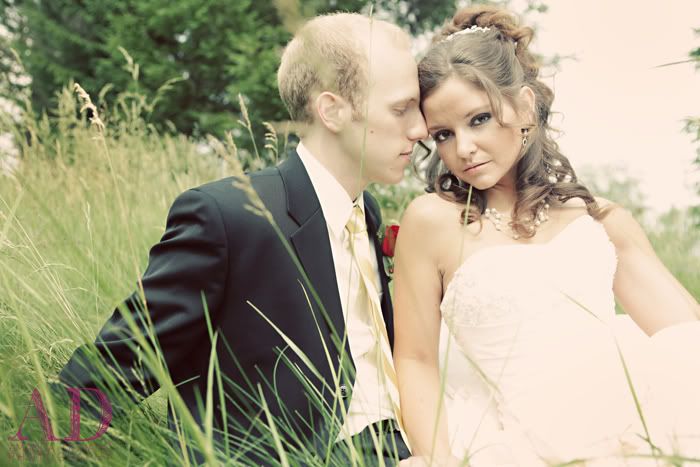 A bride who is willing to sit in tall fields of grass on her wedding day is my kind of bride!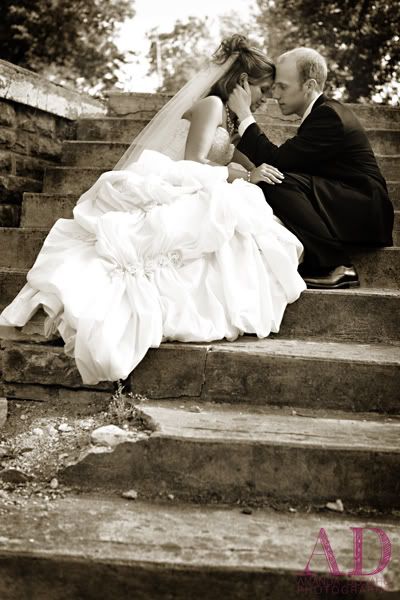 The reception was held at the
Schindler Banquet Center
in Xenia.... I LOVED it. SO beautiful!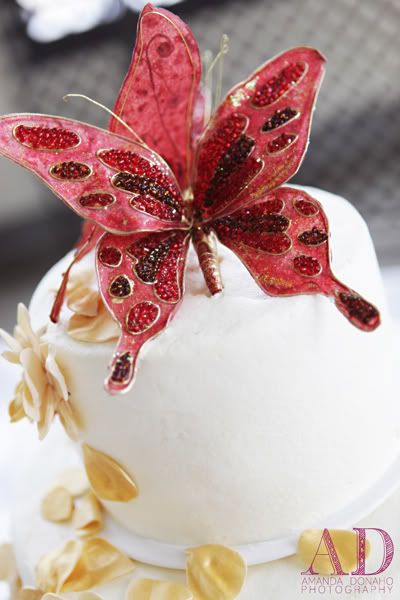 Amy's mom, Linda, is an artist and painted a few very cool pieces for her daughters wedding day which were placed around the reception. I couldn't resist a ring shot with this one...
My sister-from-another-mother, Olivia, was the wedding planner for Amy & Hobbs wedding and did an amazing job! This was right after the couple drove off... a hard days work complete! Olivia is also planning the wedding that I'm shooting tomorrow... So I know it will be awesome! I love the attention she pays to the small details!
Thank you SO much to both Amy & Tom's families... It was my honor to document this special day for you & I had so much fun doing it! Congrats, guys!!