A few months back I received an email from a woman named Barb asking me what I would think about shooting during a black-belt testing at a local Karate club. It's something I have never done, and sounded super cool, so of course I said yes.... I'm SO glad I did this & so thankful that Barb contacted me (Thanks, Barb!!). It was so awesome! I'll let the photos speak for themselves on this one. I went into this knowing nothing about karate, and left hungry to learn more.
The following shots were taken at the
Bellbrook Karate Club
in Bellbrook, Ohio.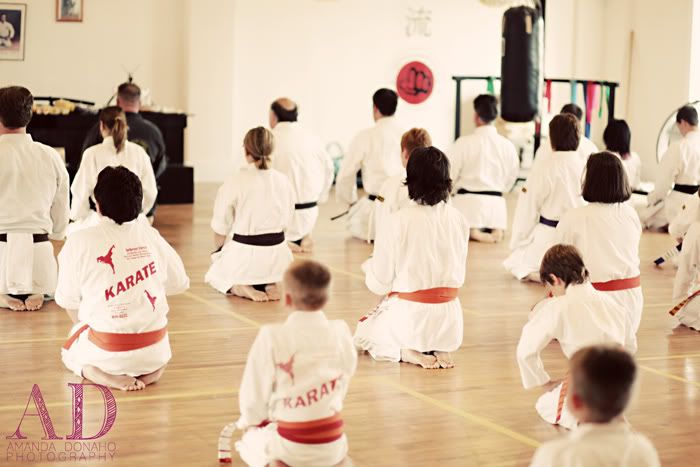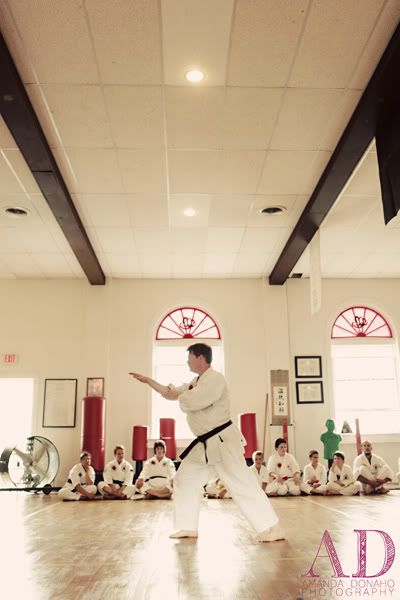 This was amazing.... I'm still in awe :) (PS, they were both testing for their black belts.... and both succeeded! Congrats!!) (PSS, look at the kids in the bottom right hand of the photo... Too cute!)
After the 2 new black belts finished their testing, the kids were up next. There were different groups testing for different color belts. I was SO impressed with these kids... I came home & told Hayden that Noah needs to do karate... the amount of discipline that you can tell these kids have is fantastic.
Let's not mention that I can't even do THIS part.
Shihan Richardson, the dojo's (karate school) owner, after presenting their new belts.
Switching into the new (well-deserved!) belts....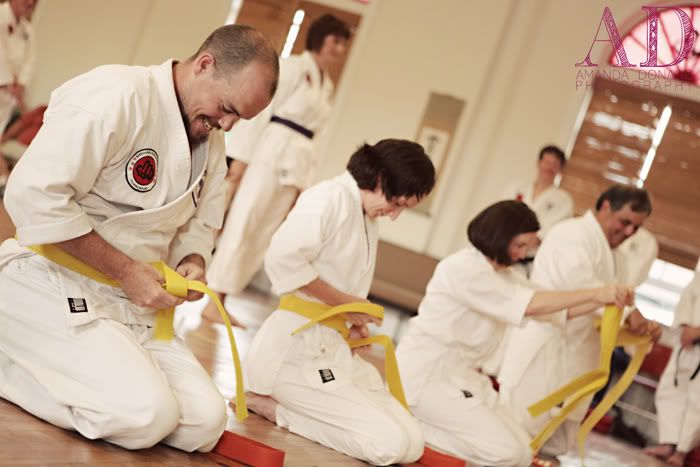 Check back soon for the sneak peek from yesterdays wedding! :)