Last Friday, Tracey & Jason stood before their family & friends and vowed to share their lives together. At each wedding, there are a few things that really stand out to me & make their day memorable in my mind.... This particular day, I could have cut the love in the air with a knife. I have NEVER seen a couple gaze into each others eyes through the entire ceremony quite like Tracey & Jason did. It was a beautiful thing to witness, and I'm so glad I was there.
The wedding was held at the amazing
Carillon Park
in Dayton, Ohio. Tracey slipped on her dress in one of the many buildings there... You'll see the phenomenal ceremony & reception locations in a second....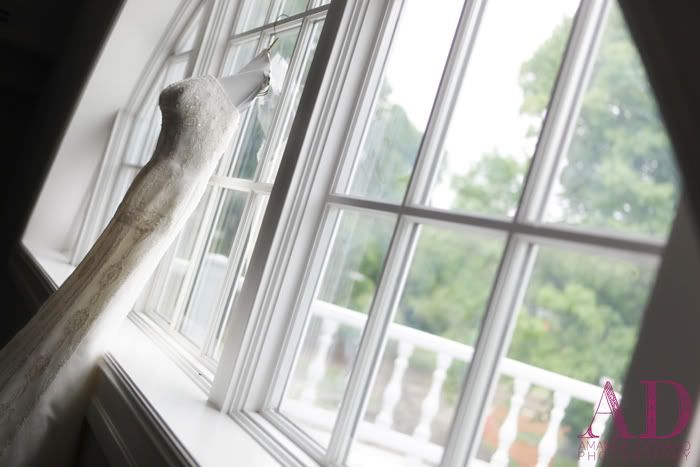 Tracey's Maid of Honor, Dara, pulling the dress down for the bride to get ready....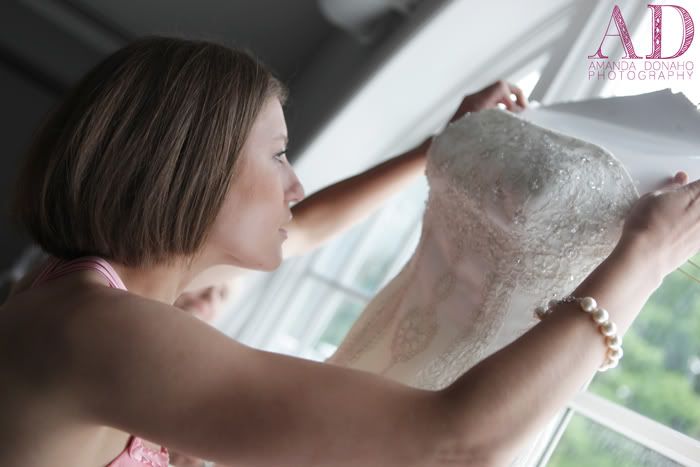 ...Wait for it....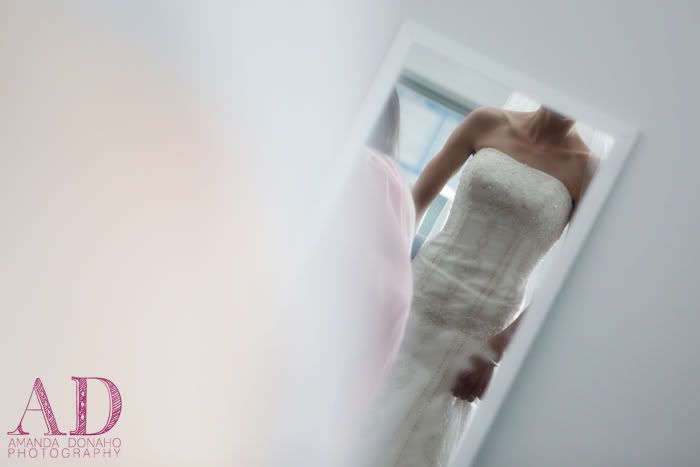 GORGEOUS!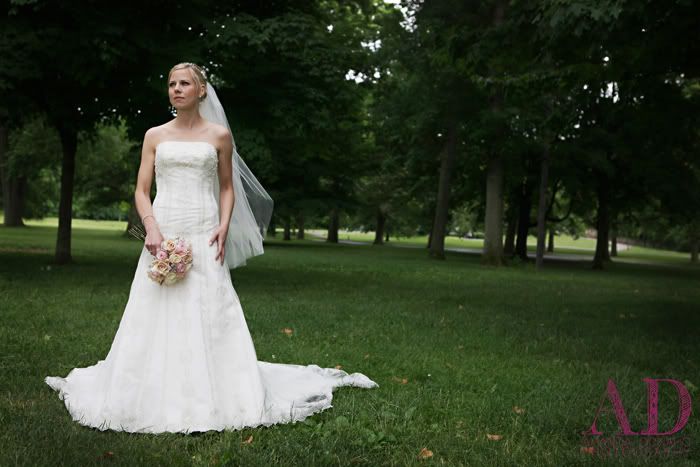 Nearby, also waiting for this closeup, was their ADORABLE ring bearer.... After I snapped this I said "So, are you a model or what?" his reply was (with a shrug) "Eh. Not really." :)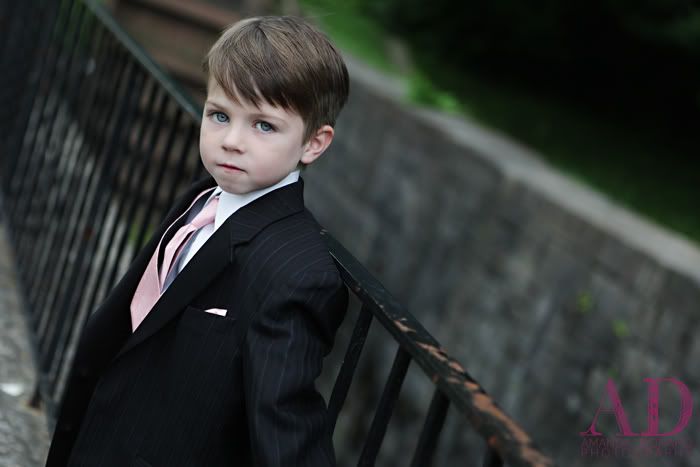 The perfectly romantic flowers were provided by Case's Golden Leaf.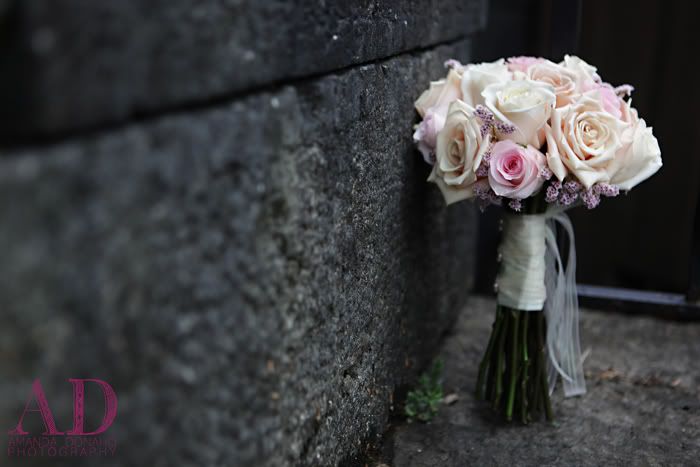 The ceremony was held on a bridge (gasp! LOVE it!)..... Here's Tracey & her father coming down the aisle to her groom.
One of my favorite parts of the wedding ceremony is when the father gives the bride away. This next set is 3 shots in a row out of my camera. Can I mention how sweet Tracey's dad is? Look at his face! Enough to make me cry!

Jason saying the vows that he wrote to Tracey. They both wrote their own vows & it was so beautiful to watch them speak from their heart to each other.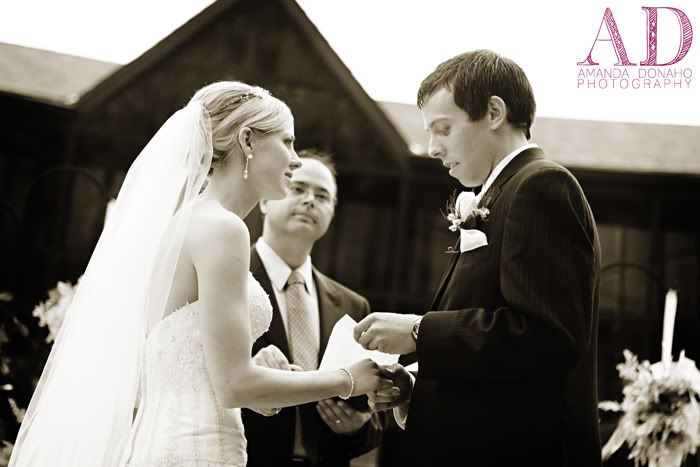 Married!
Mmmmm... a new take on the old
American Gothic
painting.
Meanwhile... the ring bearer & flower girl were feelin' the love too :)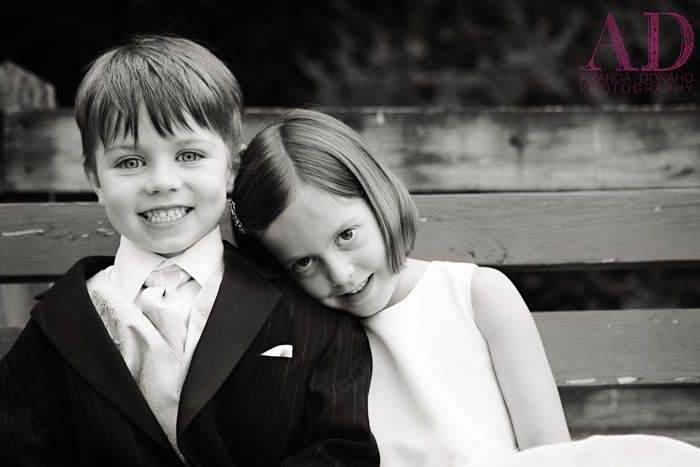 A remake of one of their engagement session shots that we did together....
So check out this reception area! The bridge were they were married was right outside the doors to the left.... There were trains all around the interior! Fantastic!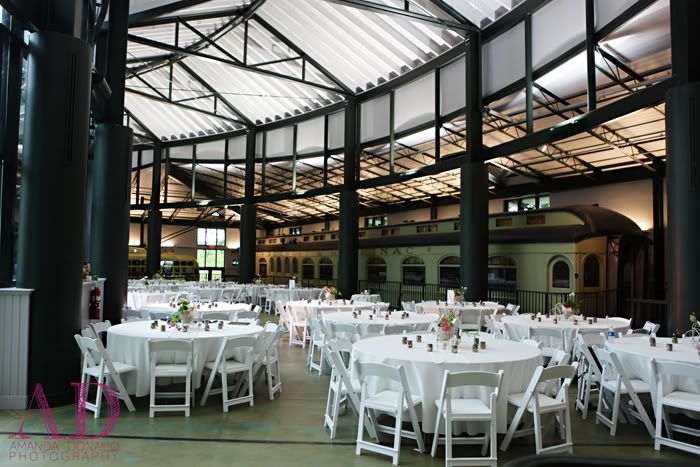 For the second week in a row, I worked with my friend Olivia as she served as the wedding planner for Tracey & Jason's wedding day.... Everything looked beautiful & I especially loved the centerpieces! Too cute!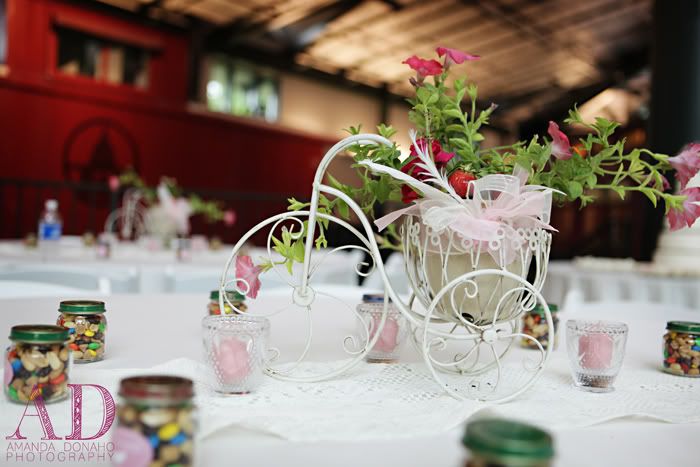 Shout-out also to Sara of
Viva Bella Events
for a great job as the wedding day coordinator... The day ran super smooth thanks to her hard work!
Tracey & Jason.... Your wedding was just beautiful, but doesn't compare to the love you two share. It has been so great getting to know you both & I am so very happy for your new lives.... TOGETHER! :) I hope you're having the time of your lives right now on the beach! I'm sure your nomes are missing you & ready for you to come home :) Ha ha....