I'm working on the edits from Kaleigh & Jason's wedding from a few weeks back & came across I few photos that I promised to blog, but totally forgot about!
While shooting weddings, I end up doing alot of random things... Sometimes things that require me to *gasp* put down the camera for a second or two. Well, at this wedding, Jason (the groom) somehow became my camera-holder a couple of times, and he decided to have a little fun BEHIND the camera! (Don't worry, he's a police officer... he can be trusted with my precious camera!)
Anyways, he was very excited to see his work, so here are a few (with a "hint" of editing :) that he took...
Random thing #1: I climbed up into this horse-drawn carriage thing to wipe it down before placing my bride, Kaleigh there... And yes, I used the inside of my shirt to wipe off the dust & cobwebs. That's how I roll.
Giving Jason the "gimmie the camera back" eye :)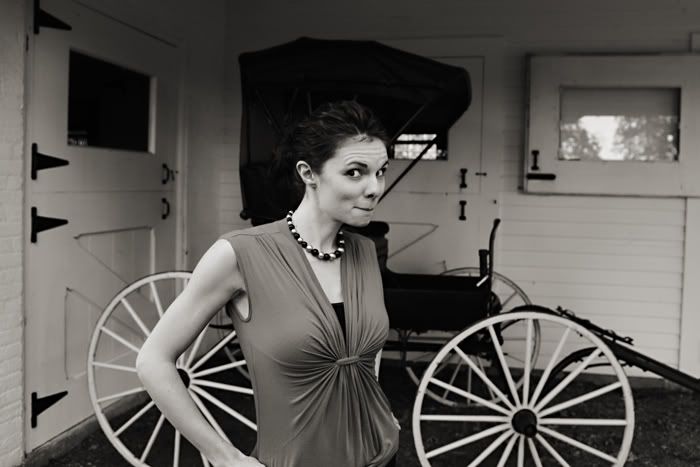 Random thing #2: Helping Kaleigh with a minor wardrobe malfunction. I'm a jack of many trades, what can I say. (Not really.)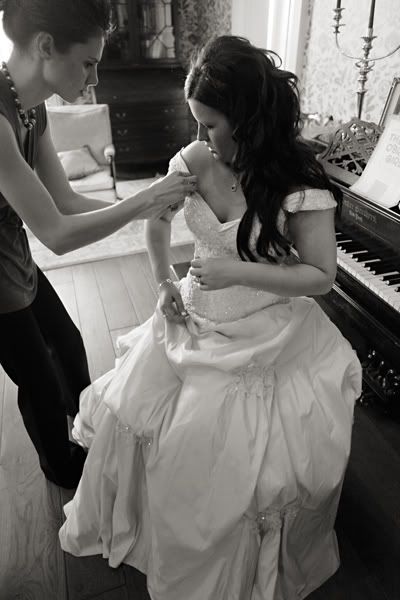 Jason, if you ever decide to grab a camera instead of your badge, give me a call! :)
Check back tomorrow for Kathleen & Luke's engagement session sneak peek!