Tonight's blog is coming to you from Hayden (my husband) because my brain is just too darn tired to do it alone. Friday I had a super fun engagement session, Saturday an amazing wedding, and then Sunday we moved! All great things, but my brain has had about all it can handle, so Hayden has chosen the shots for tonight's blog :) I always have a hard time picking a few "favorites" for blog posts, so I'm glad he could help!
Donna & Daryl's daughter, Sarah, is a good friend of mine and through her I've grown to know the rest of the family. Donna emailed me a few months back about setting up a shoot for her & Daryl while I was in Tulsa. She said she just didn't have many photos of the two of them, and well... it was just time! I think it's SO cool that they decided to do a shoot like this just for THEM and just BECAUSE! One of my most favorite things to shoot is engagement sessions, and I treated this shoot just like one... and they were as adorable in love as any engaged couples I've shot!
The first few were taken at their beautiful home. When I arrived, they had an Over the Rhine song cranked up! Donna said she fell in love with OtR from the music on my website & bought three of their albums on iTunes... Woot! Way to put a girl in shooting-mood! :)
Next we headed down to Daryl's office & did a little shooting around. Daryl also flies planes and the hanger was calling my name, so in there we went....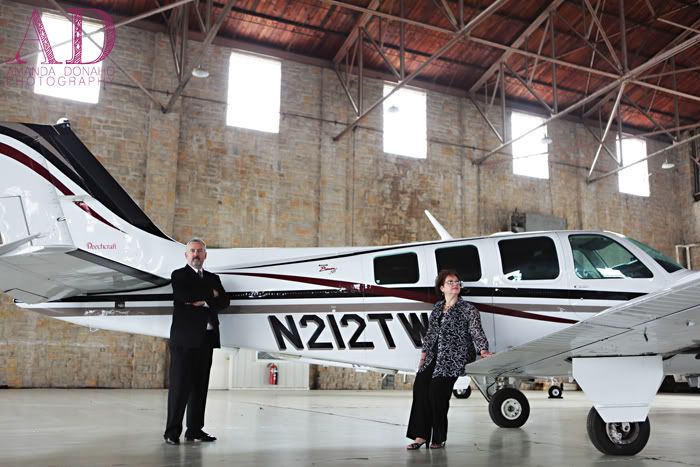 *Note* One of my favorite things about this session is how PERSONALIZED it is for this awesome couple..... Each place we shot & each thing we did had significance behind it other than just a super cool photo (which hey, those are okay too :) - Couples: When I talk about finding unique locations for engagement sessions that really represent who YOU are as a couple & the things YOU enjoy doing, this is a perfect example! :)